Product Description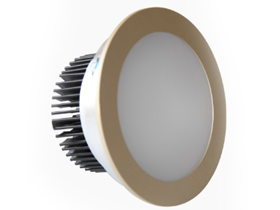 Efficiency&energy saving
BWL7-07 is a high-end LED down light. The heat sink adopts the design of cold forging technology, and efficient heat dissipation performance; Exterior surface of the lacquer that bake, white and specular color, high grade and high quality design for product simple and chic, durable, never change color. Besides, the system efficiency is high, truly reflect the purpose of the green lighting energy saving. Suitable for shopping malls, hotels, public space and interior lighting. Provided a energy conservation, environmental protection and feasible lighting solution, for interior designers and customers.
Advantages
BWL 7-07 has 75 lm/W high system efficiency.Compared to traditional CFL tube light project,the energy saving rate is as high as 80%, reduce electricity costs efficiency.
Down Light is embedded in the ceiling, light beam type of lighting lamps and lanterns. The most competitive advantage is can keep building decoration of the overall unity and perfect.
Much more uniform and comfortable luminous efficacy and CRI (color rendering index) reached 80, satisfies the requirement of all kinds of indoor application.
Application
| | |
| --- | --- |
| | |
| Mall | Hotel |
| | |
| Office | In Public |
Quick Details
Brand
BWL
Product Name
GOLD STAR
Input Voltage(V)
220V-240V/50Hz,60Hz
Driver Power
Stable high efficiency power supply with constant current
Lens Function
High pervious to light, high diffusion,no ghosting
Install style
Rely on the spring card buckle fixed
CCT Option
Warm White/( 3000K)Nature White/(4000K)

Pure White/( 6000K)

Wattage Option
3W/5W/7W/9W/12W/15W
Shell Appearance
Gold
HeatSink Technics
Cold forging Molding
Shell Material
High thermal conductivity of 6063 aluminum
Lens Material
Quality PMMA
PRODUCT OPTION
| | | | | | | | | | |
| --- | --- | --- | --- | --- | --- | --- | --- | --- | --- |
| Order Number | Shell | Power(W) | CCT(K) | Output Lumen(lm) | Angle | Hole Size (mm) | Weight (Kg) | Qty/Ctn (pcs) | Carton Size (mm) |
| BWL70314307 | Gold | 3W | Warm White/3000K | 200 | 120˚ | Φ75 | 0.16 | 30 PCS | 535*320*204 |
| BWL70514307 | Gold | 5W | Warm White/3000K | 400 | 120˚ | Φ95 | 0.28 | 36 PCS | 480*377*330 |
| BWL70714307 | Gold | 7W | Warm White/3000K | 500 | 120˚ | Φ120 | 0.41 | 24 PCS | 464*316*416 |
| BWL70914307 | Gold | 9W | Warm White/3000K | 650 | 120˚ | Φ140 | 0.60 | 16 PCS | 362*356*442 |
| BWL71214307 | Gold | 12W | Warm White/3000K | 850 | 120˚ | Φ140 | 0.60 | 16 PCS | 362*356*442 |
| BWL71514307 | Gold | 15W | Warm White/3000K | 1100 | 120˚ | Φ160 | 0.69 | 18 PCS | 599*318*381 |
| | | | | | | | | | |
| --- | --- | --- | --- | --- | --- | --- | --- | --- | --- |
| Order Number | Shell | Power(W) | CCT(K) | Output Lumen(lm) | Angle | Hole Size(mm) | Weight(Kg) | Qty/Ctn(pcs) | Carton Size(mm) |
| BWL70324307 | Gold | 3W | Nature White/4000K | 250 | 120˚ | Φ75 | 0.16 | 30 PCS | 535*320*204 |
| BWL70524307 | Gold | 5W | Nature White/4000K | 450 | 120˚ | Φ95 | 0.28 | 36 PCS | 480*377*330 |
| BWL70724307 | Gold | 7W | Nature White/4000K | 600 | 120˚ | Φ120 | 0.41 | 24 PCS | 464*316*416 |
| BWL70924307 | Gold | 9W | Nature White/4000K | 800 | 120˚ | Φ140 | 0.60 | 16 PCS | 362*356*442 |
| BWL71224307 | Gold | 12W | Nature White/4000K | 1000 | 120˚ | Φ140 | 0.60 | 16 PCS | 362*356*442 |
| BWL71524307 | Gold | 15W | Nature White/4000K | 1300 | 120˚ | Φ160 | 0.69 | 18 PCS | 599*318*381 |
| | | | | | | | | | |
| --- | --- | --- | --- | --- | --- | --- | --- | --- | --- |
| Order Number | Shell | Power(W) | CCT(K) | Output Lumen(lm) | Angle | Hole Size(mm) | Weight(Kg) | Qty/Ctn(pcs) | Carton Size(mm) |
| BWL70334307 | Gold | 3W | Pure White/6000K | 250 | 120˚ | Φ75 | 0.16 | 30 PCS | 535*320*204 |
| BWL70534307 | Gold | 5W | Pure White/6000K | 400 | 120˚ | Φ95 | 0.28 | 36 PCS | 480*377*330 |
| BWL70734307 | Gold | 7W | Pure White/6000K | 600 | 120˚ | Φ120 | 0.41 | 24 PCS | 464*316*416 |
| BWL70934307 | Gold | 9W | Pure White/6000K | 1000 | 120˚ | Φ140 | 0.60 | 16 PCS | 362*356*442 |
| BWL71234307 | Gold | 12W | Pure White/6000K | 1000 | 120˚ | Φ140 | 0.60 | 16 PCS | 362*356*442 |
| BWL71534307 | Gold | 15W | Pure White/6000K | 1300 | 120˚ | Φ160 | 0.69 | 18 PCS | 599*318*381 |