Product Description

Fins heat dissipation technology Popularization of green lighting
BWL7-11 LED flood light combine cooling and reliable safety, effectively prolong the service life of LED lights, and greatly reduces the operating and maintenance costs. Green environmental protection, long life and high brightness has become a trend in outdoor lighting.
Features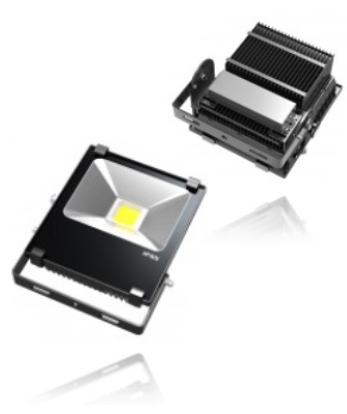 1. High efficiency heat dissipation, service life is up to 50000 hours, save electricity above 80﹪.
2. The optical performance of BWL7-11 is more perfect than 300W metal halide lamp.
3. The riveting fins heat pipe cooling technology, efficiently solved the problem of the LED heat dissipation.
Material & Technics
1. The toughened glass panel, high strength to protect the light source, light transmittance reaches 93 ﹪.
2.1060 aluminium material fins by the "FIN" process, optimization of air duct.
3.BWL7-11 is strong corrosion resistance by electrophoresis.
Detail Show
Heat pipe riveting fins heat dissipation technology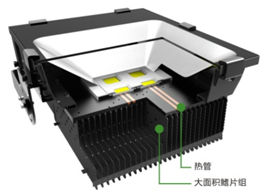 The heat generated by the light source transfer heat more efficiently to a large area of heat dissipation fin module by ∮6mm heat pipe heat conduction, quickly cool the light source and prolong the service life.
| | |
| --- | --- |
| | |
| HDT Technics | Heat pipe and efficient heat conduction |
| 4 * ∮6 mm high pure copper tube is zero distance joint directly, quickly transfer the heat generated by the light source to large area of the heat sink fin. The performance of the heat pipe play to the extreme.Greatly improve the effect of heat conduction. | Heat pipe by using the theory of thermal conductivity and rapid heat transfer properties of cooling medium, transfer heat quickly to the heat source, thermal capacity than any known metal. |
Innovation fins, new concept of the heat dissipation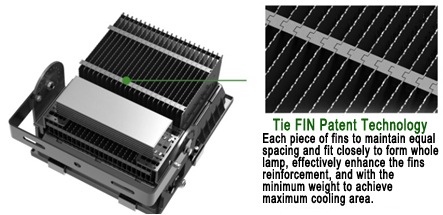 Innovative fins is light and strong with the minimum weight to stretch the maximum dissipation area. And fins mating the strong and durable high die casting alumimum molding shell achieving whole lamp dissipate heat.
| | |
| --- | --- |
| | |
| 3D heat dissipation | Gear shaper patent technology |
| Each fins are distributed parallel relative to hollow out holes, or so appear a convection of air duct, and fins clearance form three-dimensional heat dissipation, send out quantity of heat to the greatest extent. | Fins are tied insert into the heat dissipation bottom, minimize the generation of thermal resistance. It's beautiful and environmental without plating. |
Breathing apparatus design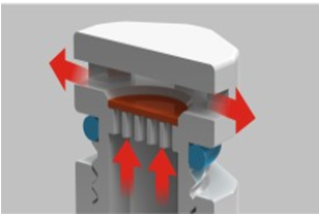 Breathing apparatus can balance the air pressure difference between inside and outside of lamps and lanterns, waterproof and clear the fog. At the same time, avoid condensation, greatly reduce the product failure caused by salt corrosion, prolong service life of breathing apparatus and provide trouble-free maintenance free.
| | | |
| --- | --- | --- |
| | | |
| Protection grade reaches IP65 | The whole electrophoresis processing | Large Angle adjustment |
| | | |
| High purity aluminum reflectors | Toughened glass panels | Stainless steel parts |
Application
| | |
| --- | --- |
| | |
| Gym | Sculpture |
| | |
| Building facade | Public corridor |
Quick Details
| | | | | | |
| --- | --- | --- | --- | --- | --- |
| Brand | BWL | Product Name | Black Charm | Input Voltage(V) | AC86V-265V/50Hz,60Hz |
| Driver Power | Stable high efficiency power supply with constant current | Lens Function | Brightness and uniformity, No dazzle light, No light pollution | Install style | Ceiling type/Suspender/Block-type |
| CCT Option | Warm White/( 3000K)Nature White/(4000K)Pure White/( 6000K) | Wattage Option | 100W/150W | Shell Appearance | Cool Black |
| HeatSink Material | 1060 Aluminium | Shell Material | ADC12 Die Casting Aluminum | Lens Material | Optical Toughened Glass |
PRODUCT OPTION
Order Number
Power(W)
CCT(K)
Output Lumen(lm)
Angle
Shell
Product Size (mm)
Weight kg
Qty/Ctn (PCS)
Carton Size(mm) (L*W*H)
BWL710164211
10W
Warm White/3000K
1000
120°
Cool Black
159 x 132 x 53 mm
0.6
36 PCS
420*390*400
BWL720164211
20W
Warm White/3000K
1900
120°
203 x 176 x 64 mm
1.2
20 PCS
480*370*380
BWL730164211
30W
Warm White/3000K
2800
120°
219 x 191 x 64 mm
1.4
20 PCS
510*405*380
BWL750164211
50W
Warm White/3000K
5000
120°
282 x 220 x 113 m
2.4
8 PCS
610*530*285
BWL770164211
70W
Warm White/3000K
7000
120°
282 x 220 x 117 mm
2.6
4 PCS
570*325*430
BWL7H1164211
100W
Warm White/3000K
10000
120°
310 x 268 x 182 mm
5
1 PCS
370*350*250
Order Number
Power(W)
CCT(K)
Output Lumen(lm)
Angle
Shell
Product Size (mm)
Weight kg
Qty/Ctn (PCS)
Carton Size(mm) (L*W*H)
BWL710264211
10W
Nature White/4000K
1000
120°
Cool Black
159 x 132 x 53 mm
0.6
36 PCS
420*390*400
BWL720264211
20W
Nature White/4000K
1900
120°
203 x 176 x 64 mm
1.2
20 PCS
480*370*380
BWL730264211
30W
Nature White/4000K
2800
120°
219 x 191 x 64 mm
1.4
20 PCS
510*405*380
BWL750264211
50W
Nature White/4000K
5000
120°
282 x 220 x 113 m
2.4
8 PCS
610*530*285
BWL770264211
70W
Nature White/4000K
7000
120°
282 x 220 x 117 mm
2.6
4 PCS
570*325*430
BWL7H1264211
100W
Nature White/4000K
10000
120°
310 x 268 x 182 mm
5
1 PCS
370*350*250
Order Number
Power(W)
CCT(K)
Output Lumen(lm)
Angle
Shell
Product Size (mm)
Weight kg
Qty/Ctn (PCS)
Carton Size(mm) (L*W*H)
BWL710364211
10W
Pure White/6000K
1000
120°
Cool Black
159 x 132 x 53 mm
0.6
36 PCS
420*390*400
BWL720364211
20W
Pure White/6000K
1900
120°
203 x 176 x 64 mm
1.2
20 PCS
480*370*380
BWL730364211
30W
Pure White/6000K
2800
120°
219 x 191 x 64 mm
1.4
20 PCS
510*405*380
BWL750364211
50W
Pure White/6000K
5000
120°
282 x 220 x 113 m
2.4
8 PCS
610*530*285
BWL770364211
70W
Pure White/6000K
7000
120°
282 x 220 x 117 mm
2.6
4 PCS
570*325*430
BWL7H1364211
100W
Pure White/6000K
10000
120°
310 x 268 x 182 mm
5
1 PCS
370*350*250