Technical Parameter:
Moedl:BWL-SPL3
Brand:Best Way Light
Working Volt: AC90-305V 50/60Hz
Rated Power: 60W、90W、120W、150W、180W、200W
Power Factor: > 0.97
Luminaire Emclency:> 96%
Lnitial Luminous Efficlency: >120-130lm/W
Lumen Malntenance: Lumen Maintenance: 6000 hours -L80 ≥ 94.1%, 35000hours -L80 ≥ 70%, @25 oC
Correlated Color Temperature(CCT Option): 3000K 、4000K、6000K
Color Rendering Index(CRI):Ra>80
Life Span: 30000-50000H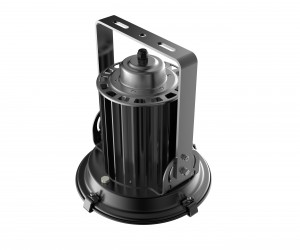 Material:Lamp holder die-casting aluminum, aluminum radiator for efficient heat dissipation
IP Leve):IP65
LED Leve):OSRAM、CREE、PHILIPS
Insulation Class:CLASS 1
Ambient Temp:-25℃-65℃
Installation Way:Fixed Installation
Products Introduction:
1.With professional design philosophy of projection lamp, reflection cup choices are available with angles such as 5° 10° 20° 30°60° to meet the need for professional light distribution and an extensive scope of application. The projection distance of the 10° beam angle can reach 300m, which is a lighting product for tall buildings in the genuine sense.
2.Exterior surface or windward side in order to streamline is given priority to in order to reduce the resistance of the air, the wind resistance is stronger;
3.High precision drive power supply design, high power factor is more than 95%, high utilization rate of power grid;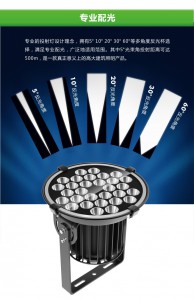 4.LED light source and import OSRAM OSRAM chip for Germany, the United States imports CREE CREE, such as the United States imports of PHILIPS PHILIPS LED;
5.Key choose silicon rubber sealing ring material, waterproof parts – 50 ~ + 200 ℃ and under ultraviolet light still maintain good flexibility and weatherability;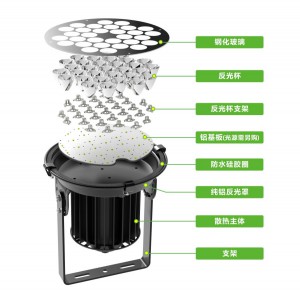 6.Environmental protection: the light control, overcome the light pollution, including infrared, ult
raviolet, the insects induced free, do not contain environmentally harmful material such as Hg.


Extensively applied in skyscrapers、casino、supermarkets、bridges、docks、TV towers and sculptures, etc.

规格型号
Model
功率(W)
Watt
输入电压(V)
Input Voltage
功率因数(PF)
Power Factor
光通量(lm)
Lumen
色温(K)
CCT
显色指数(Ra)
CRI
环境温度(Ta)
Environment Tem.
平均寿命(h)
Service Life
BWL-SPL3-80
60W
AC85-265V
0.98
7800lm
6500K
≥70
.-25℃-55℃
50000h
BWL-SPL3-120
120W
AC85-265V
0.98
15600lm
6500K
≥70
.-25℃-55℃
50000h
But, there are no real consequences unless you have submitted the hefty deposit, which will then be forfeited.